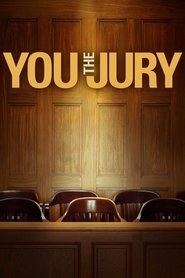 You The Jury
Viewers hand down the verdict of controversial court cases argued by well-known attorneys in this reality series.
Episodes: 3
Status: Returning Series
Seasons: 1
All Episodes
You may also like
Hockey Wives
Being married to the game comes with its fair share of perks, but make no mistake: managing the pressures of trades, relentless travel, family, career uncertainty, injury, and long periods of separation in the white hot years of your life is a full time job. Meet the off-ice Captains — sexy, savvy, jet-setting women, stick handling life through another grueling hockey season. From wives who are new to the league, to those whose partners are Stanley Cup winning superstars or nearing retirement, these women form a team of their own, supporting and encouraging one another through personal and professional highs and lows.

Country:
Genre:
Road Hauks
Kenny Hauk, lead designer of Hauk Designs, works with his crew of expert mechanics and fabricators to build ultra-powerful, one-of-a-kind vehicles that look amazing and can go anyw

Country:
Genre:
Mariah's World
Follow the life of singer Mariah Carey as she begins her "The Sweet Sweet Fantasy" Tour around Europe and plans to get married.

Country:
Genre:
Diesel Brothers
Following the team at Dieselsellerz as they trick out trucks, work hard and play harder in the process. In the world of diesel vehicles, no one has more fun or builds bigger, badder trucks than Heavy D, Diesel Dave and their crew. Their mega builds and awesome truck giveaways are the stuff of diesel legend.

Country:
Genre:
Hunted
American version of the reality show where contestants must evade skilled investigators during a nationwide manhunt.

Country:
Genre:
Scare PewDiePie
In this reality-adventure series from the creator and executive producers of "The Walking Dead," experience thrills, chills, and laughter as PewDiePie encounters terrifying situations inspired by his favorite video games.

Country:
Genre:
The Only Way Is Essex
Part soap opera, part reality show, TOWIE follows the lives, loves and scandals of a group of real-life Essex guys and girls. Cameras capture the happenings at all kinds of glamorous locations as the cast meet up in nail bars, nightclubs and salons. Each episode features action filmed just a few days previously.

Country:
Genre:
Strut
A group of transgender models try to make a name for themselves in the world of fashion.

Country:
Genre:
Black Ink Crew
Reality series chronicling the daily operations and staff drama at an African American-owned and operated tattoo shop in Harlem, New York.

Country:
Genre:
Big Brother
Big Brother is a BAFTA Award-winning British reality television game show in which a number of contestants live in an isolated house for several weeks, trying to avoid being evicted by the public with the aim of winning a large cash prize at the end of the run. It is the British version of the Dutch Big Brother television format, which takes its name from the character in George Orwell's 1949 novel Nineteen Eighty-Four.
Big Brother, along with its spin-off series Celebrity Big Brother, was originally broadcast on Channel 4 from 18 July 2000 until 10 September 2010, after which it was dropped from Channel 4's schedules due to declining ratings. The rights to the programme were acquired by Channel 5 in a two-year contract with Endemol to air on the main channel and subsidiary channel 5*. The re-launched version premiered on 18 August 2011 with a back-to-back series of Celebrity Big Brother and Big Brother.
The host of Big Brother for the duration of its run on Channel 4 was Davina McCall, who was replaced by Brian Dowling when the show moved to Channel 5. Marcus Bentley has narrated the show since its inception on Channel 4. Spin-off shows that co-existed with the Channel 4 series were presented by Dermot O'Leary, Russell Brand, George Lamb and Emma Willis, who returned to present the only spin-off show Big Brother's Bit on the Side alongside Jamie East and Alice Levine when the show began on Channel 5. On 2 April 2013, it was announced that Willis would be the main Big Brother presenter.

Country:
Genre:
Spies
Three former spies put 15 men and women to the test to see if they have what it takes to make it in the world of espionage

Country:
Genre:
Hard Knocks
"The first sports-based reality series" in television history presents viewers with an inside look at NFL training camps. From the top coaches to the rookies trying to make the team, Hard Knocks will showcase what it takes to be in the NFL.

Country:
Genre: